The recent news of the cannabis banking bill has been all over the place. What exactly is it? Does it mean that banks will finally be able to work with legal marijuana businesses?
Well, not quite yet. But Majority Leader Chuck Schumer and his colleagues are working hard to get traditional banking services for the cannabis industry, as well as a more comprehensive bill to legalize weed altogether.
The senator and his associates are working on a bill they plan to introduce soon to end cannabis prohibition. He knows banking reform legislation is essential, but despite the fact that it's been filed, he says it has to wait because they're "not going to bargain" against themselves.
An interview with Marijuana Moment revealed Schumer's argument that legislation to protect banks providing banking services to state-legal cannabis operations could risk the advancement of comprehensive reform. This is something he's not willing to risk.
His idea highlights how Republicans and moderate Democrats are still undecided about bolder policy change. These individuals might not vote for it if they receive a modest bill like the SAFE Banking Act.
"We want a strong, comprehensive bill. We'll introduce it," Schumer explained to The Ringerpodcast host Bakari Sells. He also touched upon the "huge support" to end prohibition that's observable even throughout the more conservative states.
"We're going to get some support from the right on this as well, we hope, and we're going to push it," Schumer explained. "It's going to take a little while. We're going to need a mass campaign. But there's real excitement in the country to do this."
Schumer has been working in conjunction with Senate Finance Committee Chairman Ron Wyden of Oregon and Senator Cory Booker of New Jew Jersey. They've been drafting a legalization bill that's set to push the entire industry away from operating in the great.
Other than demanding an end to prohibition, Schumer's proposal will "ensure restorative justice, public health and implement responsible taxes and regulations," which is similar to the legalization bill the governor of New York passed recently.
Besides discussing his plans to legalize, he is telling voters to reach out to their congressional representatives to make sure they understand how important it is to pass this bill.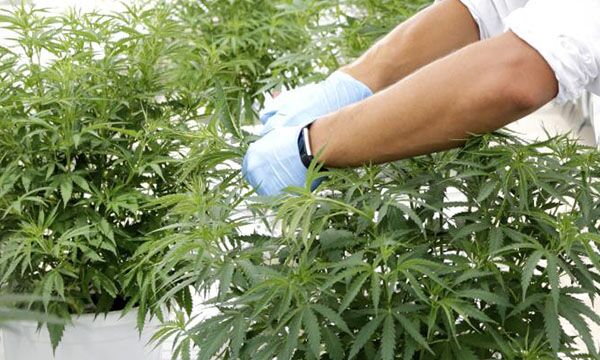 Why are traditional banking services so crucial for the cannabis sector?
At this point, cannabis operations don't have accessible banking services. This is a problem because banking is a necessary component of any business.
Without an accessible bank account, cannabis companies are at risk of being forced to deal exclusively in cash transactions – and take on significant security risks as a result. In addition, regulators who want to ensure that marijuana businesses comply with state laws and pay their taxes don't have strong safeguards in place because there's nothing stopping these entities from moving money around illicitly. This leaves the states unable to do what they're charged with: enforce the law and collect revenue when it's due.
Cannabis operators also can't use regular means like credit cards or PayPal since those services refuse dealings with anyone engaged in illegal activities, which includes banking for marijuana-related business activity.
In many cases, these businesses have been blocked out completely from using services that could help them run their business.
This has led to a disproportionate amount of cash on hand, making these businesses targets for theft and robbery, which is an even greater security risk than money laundering.
That's why Majority Leader Chuck Schumer doesn't want to risk the cannabis legalization bill he's been working on by trying to get more modest banking measures passed first.
Businesses in similar spaces – namely alcohol and tobacco – have access to traditional banking services. So, why has it taken so long for the federal government to open up banking to cannabis-related business activity?
The article examines a summary of the issues and explains that Schumer and his colleagues are doing everything they can on behalf of businesses and the consumers they serve.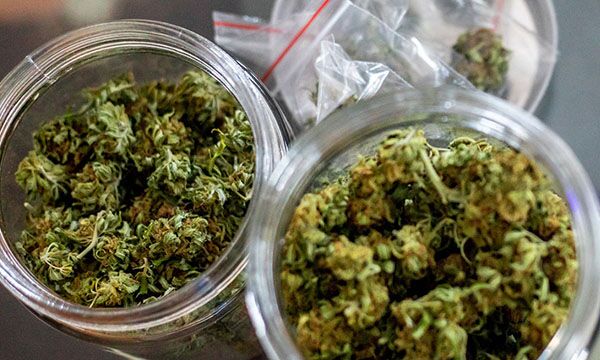 But, what happens if those measures fall short for some reason?
That's why they're hoping Congress passes a robust bill with strong enough provisions. It would mean greater security for these companies' assets while also freeing up resources elsewhere.
Schumer isn't willing to risk trying to pass modest legislation, and rightfully so.
The industry needs to know that they're going to have a safe and reliable way of dealing with transactions.
He's making the case for more comprehensive cannabis banking legislation, as well as other possible measures which could help facilitate these types of services, such as an interim measure providing immediate relief while Congress develops stronger provisions that would better protect banks from federal liability.
If not passed, this could cause serious problems in the near future because it may take months or years before another bill is approved by lawmakers. Schumer wants greater security for cannabusiness operator assets and resources, which would minimize risk for these business operators while ensuring banks need not worry about punishment from Uncle Sam for providing these services.