All-inclusive vacation's for 420-loving people in 2022. It's no secret that a lot of people love to smoke weed.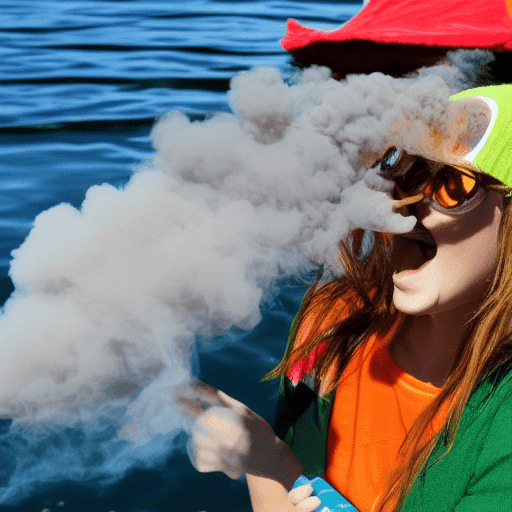 In fact, for some people, smoking weed is practically a religion. And while there are plenty of places you can go to enjoy cannabis culture, we think it's about time that there was an all-inclusive vacation destination just for 420-loving people. So, we've put together this list of the best all-inclusive options for enjoying your favorite herb with like-minded people.
All-Inclusive 420 Cruise Options
Smoking pot or tobacco is prohibited on most cruise ships. The easiest method to get your hands on some marijuana is to go to places where it's legal and then buy and consume it while you're there. There are many places where cruise ships harbor that sell weed, so you can still enjoy your favorite herb while on vacation.
Some of the best options for an all-inclusive 420 cruise in the United States include California, Washington, Alaska, New York, Massachusetts, and other coastal states. You can also take a cruise that visits other countries where you can legally buy, possess, and smoke pot. Some of the options include the Caribbean islands. The Caribbean is a popular destination for marijuana smokers because it's one of the few places where you can find good quality weed at a reasonable price.
420-Friendly Caribbean Vacations
Jamaica
Jamaica is a popular destination for cannabis lovers, and there are a few all-inclusive resorts that cater to those who want to enjoy the herb while on vacation. Coral Cover in Jamaica, for example, is a 420-friendly resort that offers smoking rooms, vaporizer rentals, and even cannabis-infused massages.
US Virgin Islands
The US Virgin Islands is another great destination for those looking to enjoy some quality time with their favorite herb. Because the islands are governed under US laws, you're unlikely to get into legal difficulties for failing to comply with marijuana regulations. Although smoking marijuana in public is against the law, possessing up to an ounce of cannabis is permissible. So, all you have to do now is find a place to stay, unwind, and enjoy your guilty pleasure—with some 420, of course.
FAQ About 420 All-Inclusive Vacays
What states have bud and breakfast?
There are many states with weed-friendly lodging options, but some of the most popular include Colorado, California, Oregon, Washington, and Alaska.
What is the meaning of 420 friendly?
The term "420 friendly" is often used to describe a property or business that is welcoming to cannabis smokers. This can include anything from hotels and vacation rentals that have smoking rooms to restaurants and cafes that allow customers to bring their own cannabis.
What is there to do in Colorado for 420?
There are many activities and attractions for those looking to celebrate marijuana culture in Colorado. Some of the most popular include visiting dispensaries, taking a tour of a grow operation, going to a cannabis-friendly club or bar, or attending a 420-friendly event.
How do I start a bud and breakfast?
If you're interested in starting a weed-friendly business, there are a few things you'll need to do. First, you'll need to find a location that is zoned for commercial cannabis use. Then, you'll need to obtain the necessary licenses and permits from your local government. Once you have everything in place, you can start advertising your business to potential customers.
What states have the best dispensaries?
There are many great dispensaries across the United States, but some of the most popular include Colorado, Oregon, and Washington.
Final Thoughts on 420 Vacations
Whether you're looking for a place to smoke weed or just want to find a 420-friendly resort, there are many great options available. With a little research, you can find the perfect place to relax and enjoy your favorite herb while on vacation. So, what are you waiting for?